Outstream Video
Back to Ad Specifications
The Outstream Video ad format allows advertisers to insert a video ad into article content. Outstream Video ads will only play when the player is in view and will include sound on mouseover.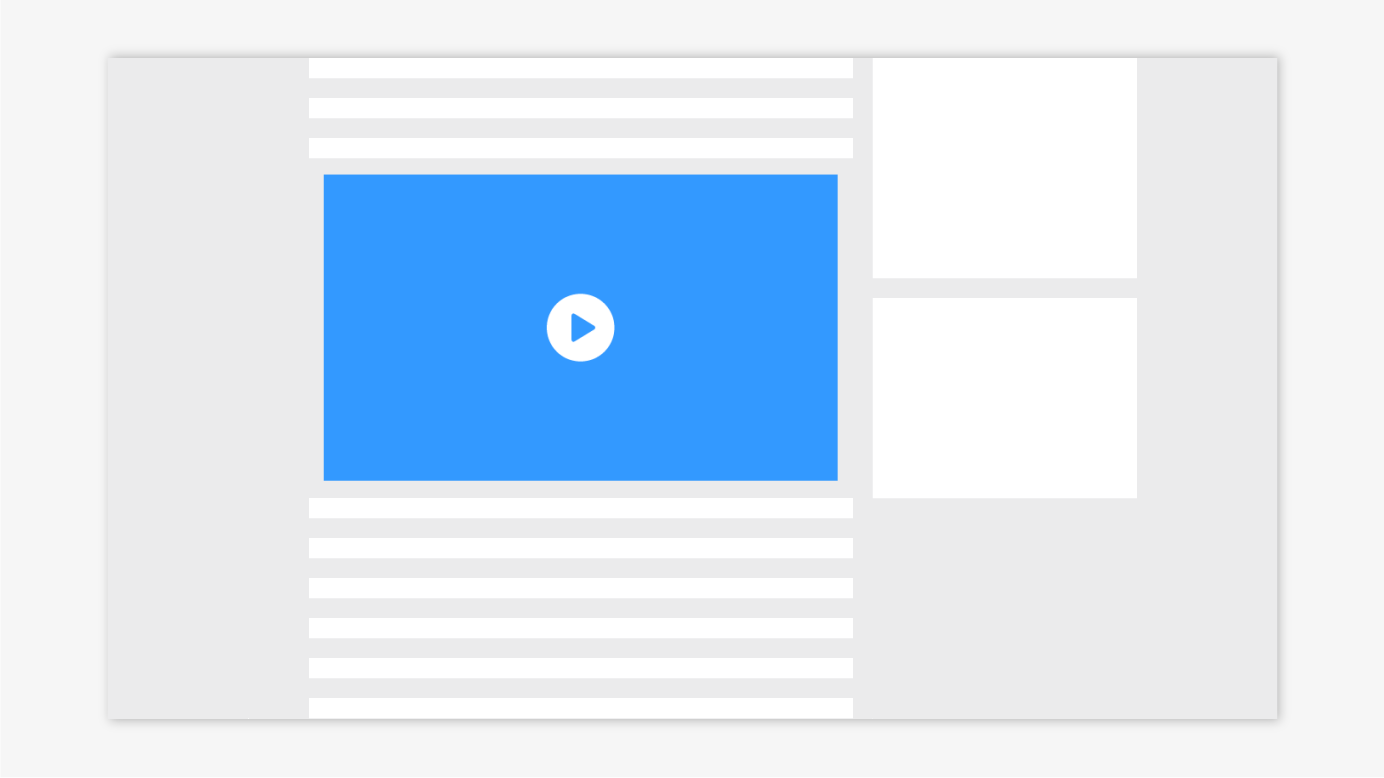 Video Player Behaviour
Playback method: Plays when >50% in view
Sound: On mouse-over only
Non-viewable behaviour: Pause when <50% in view
Ad length: 15 seconds maximum
Skippable after 3 seconds
Player size: 658x394 (article width)
Controls: Pause & mute on mouse-over
Player technology: HTML5, Flash
Accepted formats
Site served MP4/MOV
VAST MP4
VPAID not supported
Nine Digital Served Specs
Resolution: 1280x720 (HD) or 1024X576 (SD)
Total bitrate: 2,628 kbps (HD) or 1,896 kbps (SD)
Video bitrate: 2,500 kbps (HD) or 1,800 kbps (SD)
Audio bitrate: 128 kbps
Audio volume: -24dB LKFS
File format: MP4 or MOV
File size: 30mb maximum
Third Party Served Specs (VAST only)
Outstream Video supports all external VAST 2.0 and above.
We recommend assets be transcoded into the following file formats:
Multiple bitrates should be provided for each of the above transcodings. We recommend:

500kbps (optimized for mobile devices on cellular connection and required by many mobile SSPs)
1200kbps
2500kbps (optimized for high speed connections)
Important Information
Supported Tracking URLs: Impression, Click, Ad Start, Ad Mid Play, Ad End Play
Required Elements: click through URL, all other tracking URLs are optional
Accepted 3rd Parties: Atlas, DoubleClick, Sizmek, Facilitate
Accepted Tag Format: All Third Party served ads must come as a VAST 2 formatted tag
In order to ensure progressive delivery, all third party served files need to be encoded with their header data at the beginning of the file.
Timelines & Delivery
All 3rd party creative should be delivered to Nine Digital via 3rd party ad serving tags.
All material must be delivered at least five (5) working days prior to campaign launch to ensure technical compatibility and internal concept approval.
If creative is late an estimated % of impressions equivalent to the forecasted daily inventory level will be cancelled from the total impressions booked.
Reach out to the third party vendors listed above for full technical documentation, build guides etc.