Billboard
Back to Ad Specifications
The Standard Billboard is a 970x250 non-expanding rich media ad unit that sits directly underneath the site navigation. The unit also contains a Nine Digital Network hosted "Close ad" button which removes the ad when clicked, minimising the entire Billboard space, and enforces a frequency cap on the ad for the remainder of the day. It can also host animation and video.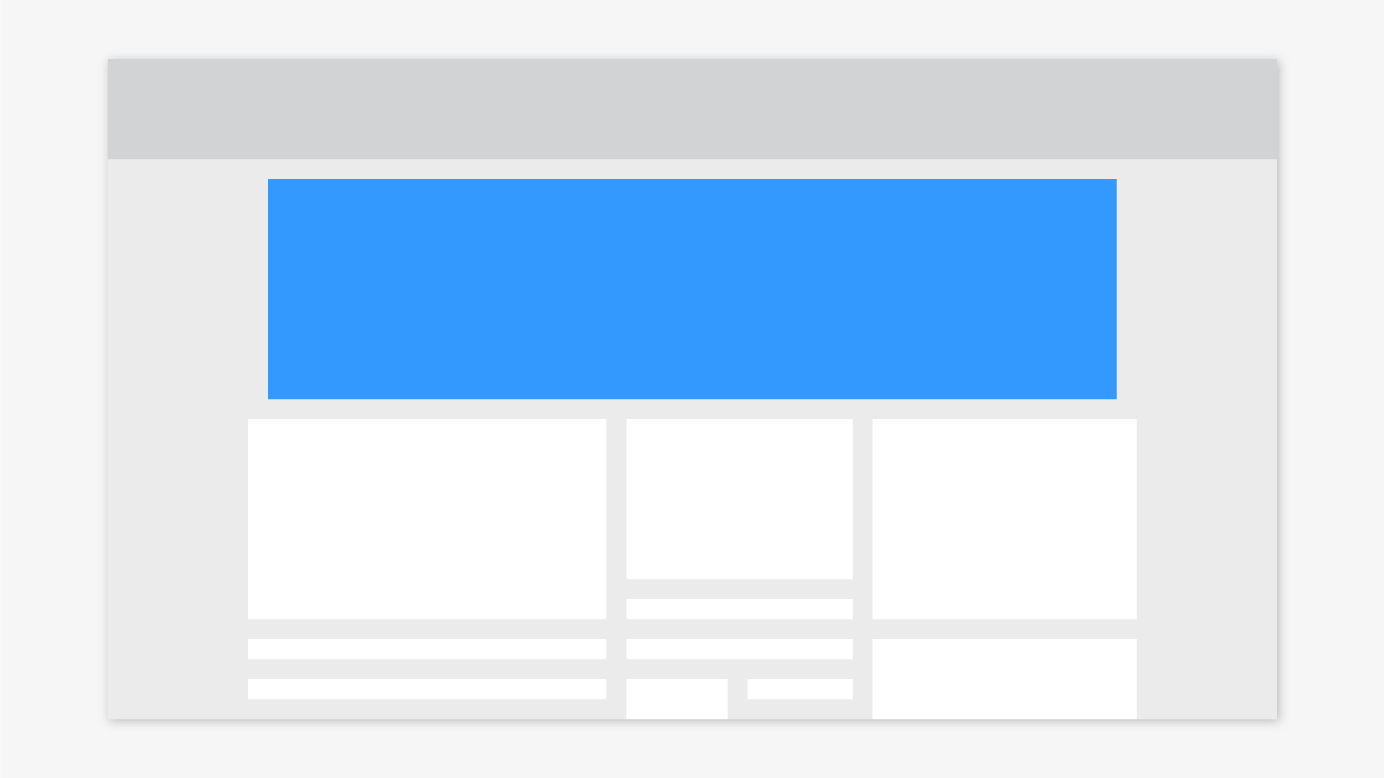 Nine Digital Served Specs
Dimensions: 970x250
Accepted Formats: JPG/PNG/GIF/SVG
Max image file size: 40kb
Third Party Served Specs
Accepted 3rd Parties: Sizmek (regular & expanding billboards), DoubleClick (regular billboards only), Flashtalking (regular billboards only), Bonzai (regular billboards only)
Dimensions: 970x250 or 970x150 plus expanded 970x500 or 970x250 (if used)
Accepted Formats: JPG/PNG/GIF/SVG, HTML5, CSS2-CSS3, Javascript, Mp4 (Video)
Max initial file size: 100kb
Max subload: 1.5mb
Max user-initiated animation/video/sound file size: 10mb
Animation Duration: 30 seconds max, 15s recommended
Video Frame Rate: 24fps
SSL Requirements: All assets must be SSL compliant - securely served (https://)
Important Information
Acceptance Policy
Nine Digital may at its absolute discretion refuse to publish any advertisement on the Nine Digital network.
Nine Digital reserves the right to reject / remove any rich media ad that does not meet its creative specifications, contravenes internal guidelines or adversely affects network website performance, other ad placements or user experience.
Nine Digital reserves the right to remove or request the removal / revision of any creative that is deemed unsuitable or in conflict with our content, audience, commercial objectives or IP, including (but not limited to) requesting the removal of any competitor branding from advertisements.
Timelines & Delivery
All 3rd party creative should be delivered to Nine Digital via 3rd party ad serving tags.
All material must be delivered at least five (5) working days prior to campaign launch to ensure technical compatibility and internal concept approval.
If creative is late an estimated % of impressions equivalent to the forecasted daily inventory level will be cancelled from the total impressions booked.
Reach out to the third party vendors listed above for full technical documentation, build guides etc.
Resources
DoubleClick Creative Solutions