Mobile Billboard
Back to Ad Specifications
The Mobile Billboard Banner is a rich media mobile banner (320x150) with the option on tap to expand into a larger expanded panel (320x400).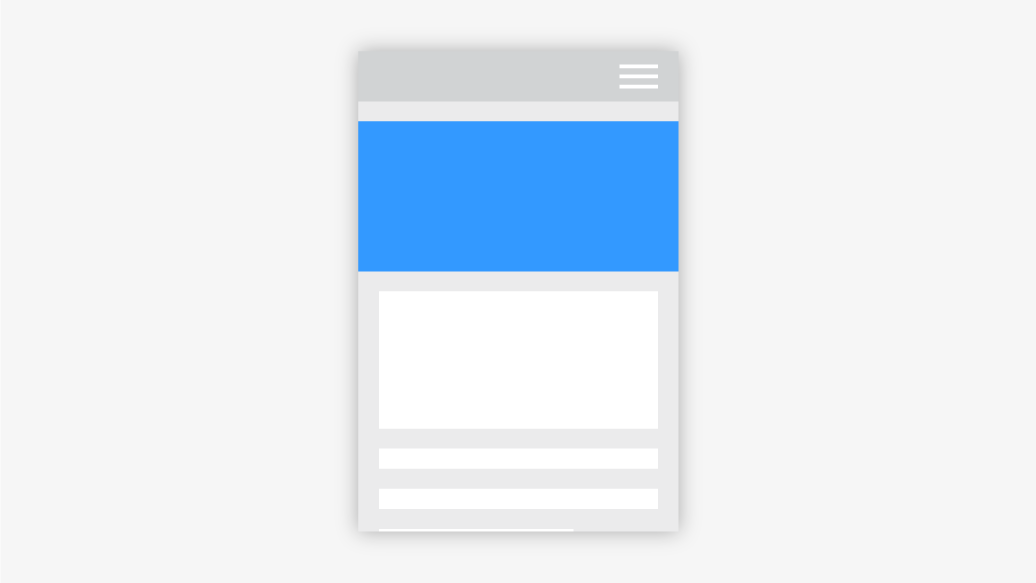 Third Party Served Specs
Accepted 3rd Parties: Sizmek, DoubleClick
Initial banner dimensions: 320x150
Accepted Format: JPG/PNG/GIF/HTML5/CSS2/CSS3/ MP4 & OGG (Video)
Max initial file size: 80kb (Image, HTML5, JS, CSS, Sprite sheets) + 70kb (Ad Verification Scripts) + 100kb (Cached/Approved Shared Libraries located here)
Max subload: 200kb
Max user-initiated animation/video/sound file size: 10mb (max 2 mins video length)
Animation Duration: 30 seconds max, 15s recommended
SSL Requirements: All assets must be SSL compliant - securely served (https://)
Format Availability
| | | |
| --- | --- | --- |
| Areas | Approved to run | Notes |
| Nine O&O homepages | Yes | |
| Nine O&O articles | Yes | |
| Nine O&O galleries | No | |
| 9Now Extras | Yes | |
| MSN homepages | No | |
| cricket.com.au | No | |
| bigbash.com.au | No | |
Important Information
All concepts/storyboards must be submitted at least 10 working days before the campaign live date.
No looping allowed for animation after 30s and load must take place during the subload of the ad. Any additional animation must be user-initiated.
Click-through URL should be for a page that is optimized for a mobile browser.
Format cannot run on galleries pages.
All images and content are appropriate to the general audience nature of the page.
The ad cannot not alter the Nine Digital brand, or alters the page layout, navigation, design or content.
The ad cannot try to launch in a new browser window (pop up/pop under) or shake the browser window.
Minimise the device load for the user as much as possible - ads causing excessive load will be rejected.
All creatives are subject to Nine Digital approval we reserve the right to request changes for brand equity/user experience reasons.
Brand Safety
Nine works with Grapeshot to provide brand safety across its network for display campaigns. Using Grapeshot's technology, Nine can target Advertiser campaigns away from articles that may be considered unsafe. This can be either through Grapeshot's standard brand safety segments or via a custom brand safety segments built for an Advertiser using their specific key words. Please speak to your Nine sales representative before planning your campaign to learn about what brand safety targeting is available and associated pricing.

The use of other third party monitoring and blocking is allowed against the following terms:
CPM
| | | | |
| --- | --- | --- | --- |
| Vendor | Monitoring Tags | Brand Safety Blocking Tags | Notes |
| IAS | Yes | Yes* | Blocking tags must use impression passback |
| DoubleVerify | Yes | Yes* | Blocking tags must use impression passback |
| DCM | Yes | No | Passback not available for blocking tags |
IAS & DoubleVerify Brand Safety Blocking Tags are allowed only when a passback has been implemented. Passbacks must be implemented to prevent white/empty spaces appearing on the page when an ad is blocked, which creates a bad user experience.
During the campaign briefing stage, Nine must be supplied with information on the scope of blocking which will be enabled. This includes, but is not limited to, a domain list and negative keyword list. Nine will endeavor to reduce block rates and delivery issues.
Nine will not be held accountable for delivering agreed viewable impression thresholds for campaigns that are sold on viewability guarantees if the campaign is running Brand Safety Blocking.
Sponsorship
| | | | |
| --- | --- | --- | --- |
| Vendor | Monitoring Tags | Brand Safety Blocking Tags | Notes |
| IAS | Yes | No | Blocking tags must use impression passback |
| DoubleVerify | Yes | No | Blocking tags must use impression passback |
| DCM | Yes | No | Passback not available for blocking tags |
Blocking Tags are not accepted on Sponsorship buys as Sponsorships are sold on the basis that the Advertiser has 100% share of voice across the content/environment of the sponsored site or section.

If there is a concern for Brand Safety across some of the content across a site or section, the Advertiser should instead book CPM activity where Blocking Tags are allowed (refer to above).
Acceptance Policy
Nine Digital may at its absolute discretion refuse to publish any advertisement on the Nine Digital network.
Nine Digital reserves the right to reject / remove any rich media ad that does not meet its creative specifications, contravenes internal guidelines or adversely affects network website performance, other ad placements or user experience.
Nine Digital reserves the right to remove or request the removal / revision of any creative that is deemed unsuitable or in conflict with our content, audience, commercial objectives or IP, including (but not limited to) requesting the removal of any competitor branding from advertisements.
Timelines & Delivery
All 3rd party creative should be delivered to Nine Digital via 3rd party ad serving tags.
All material must be delivered at least five (5) working days prior to campaign launch to ensure technical compatibility and internal concept approval.
If creative is late an estimated % of impressions equivalent to the forecasted daily inventory level will be cancelled from the total impressions booked.
Reach out to the third party vendors listed above for full technical documentation, build guides etc.
Resources