Legacy: PushUP
Back to Ad Specifications
The PushUP is an auto expanding ad unit that is pinned to the users browser window. Once the page has finished loading the PushUP will start auto expanded (970x250) and resolve after 8 seconds. The PushUP will then resolve to 970x40 and stay pinned to the bottom of the browser as the user navigates the page. On CLICK of the pinned 970x40 ad, the unit will launch a 970x500 ad in the middle of the page and fade out the content to draw attention to the ad messaging.
*This ad is marked as legacy due to Flash-only specs, please reach out to your Nine Digital Sales Rep for alternative executions.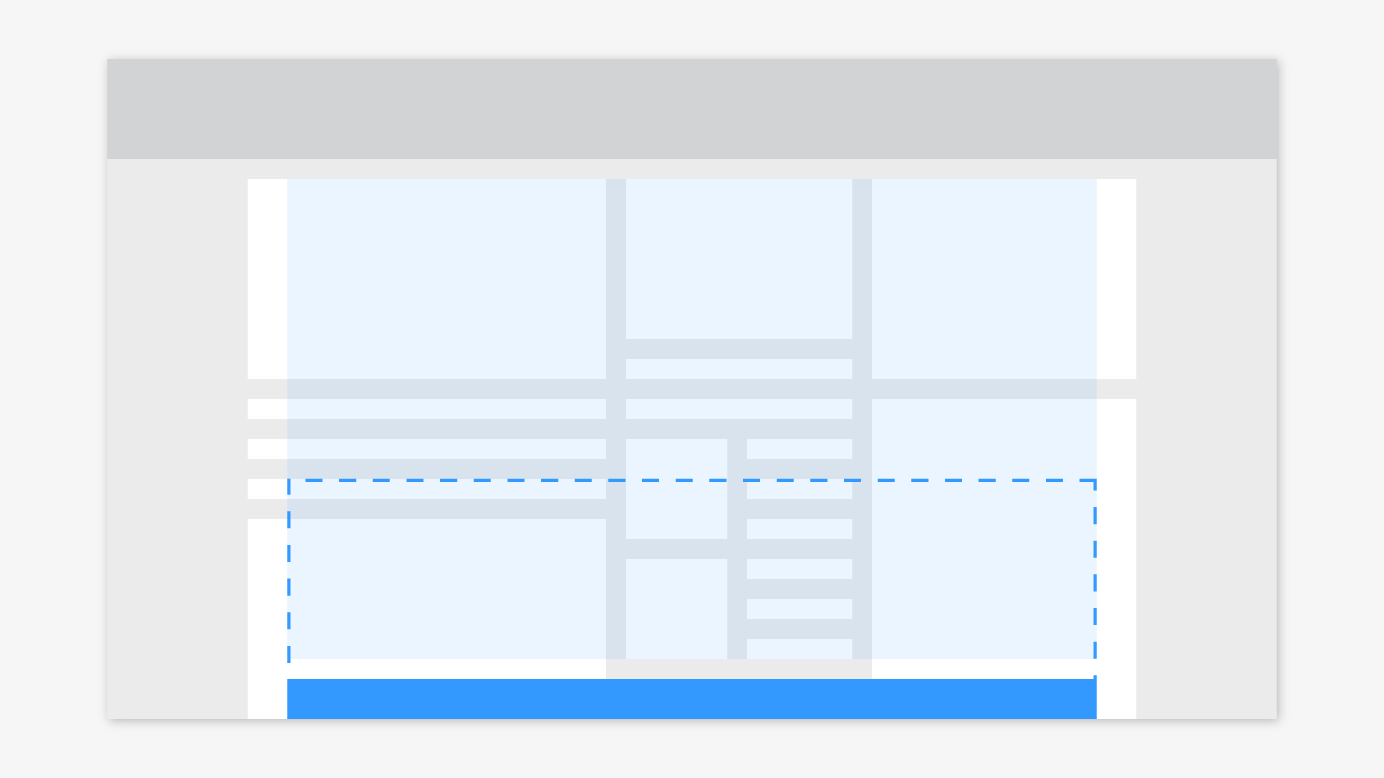 Third Party Served Specs
Accepted 3rd Parties: Sizmek, DoubleClick
Initial PushUP dimensions: 970x250
Reminder Strip dimensions: 970x40
Expanded panel dimensions: 970x500
Accepted Format: SWF
Image File Size: 40kb
SWF file size: 40kb
Rich Flash size: 100kb
Initial Video/Sound File Size: 1mb
User-initiated Video/Sound File Size: 10mb
Video Frame Rate: 21fps
SSL Requirements: All assets must be SSL compliant - securely served (https://)
Important Information
All concepts/storyboards must be submitted at least 10 working days before the campaign live date.
Sound must be muted by default with a visible mute/unmute button.
All images and content are appropriate to the general audience nature of the page.
A close button must be present on the Initial PushUP element and Expanded Panel element at all times.
Automatic expansion of the pushUP must have a frequency cap of 1 per user over whole campaign set by the third party.
The ad cannot not alter the Nine Digital brand, or alters the page layout, navigation, design or content.
The ad cannot try to launch in a new browser window (pop up/pop under) or shake the browser window.
Minimise the CPU load for the user as much as possible - ads causing excessive load will be rejected.
All creatives are subject to Nine Digital approval we reserve the right to request changes for brand equity/user experience reasons.
Timelines & Delivery
All 3rd party creative should be delivered to Nine Digital via 3rd party ad serving tags.
All material must be delivered at least five (5) working days prior to campaign launch to ensure technical compatibility and internal concept approval.
If creative is late an estimated % of impressions equivalent to the forecasted daily inventory level will be cancelled from the total impressions booked.
Reach out to the third party vendors listed above for full technical documentation, build guides etc.