Legacy Mobile Over The Page (OTP)
Back to Ad Specifications
The Mobile OTP is a floating ad unit that can display automatically once the page content has fully downloaded, or after user tap. The OTP portion of the ad will display for 7 seconds before resolving to the 320x50 accompanying ad unit. OTP can include a dimming effect covering the background content. Must be frequency capped to 2 impressions per user per campaign's life time if the OTP launches automatically. The OTP portion is not enabled on landscape mode.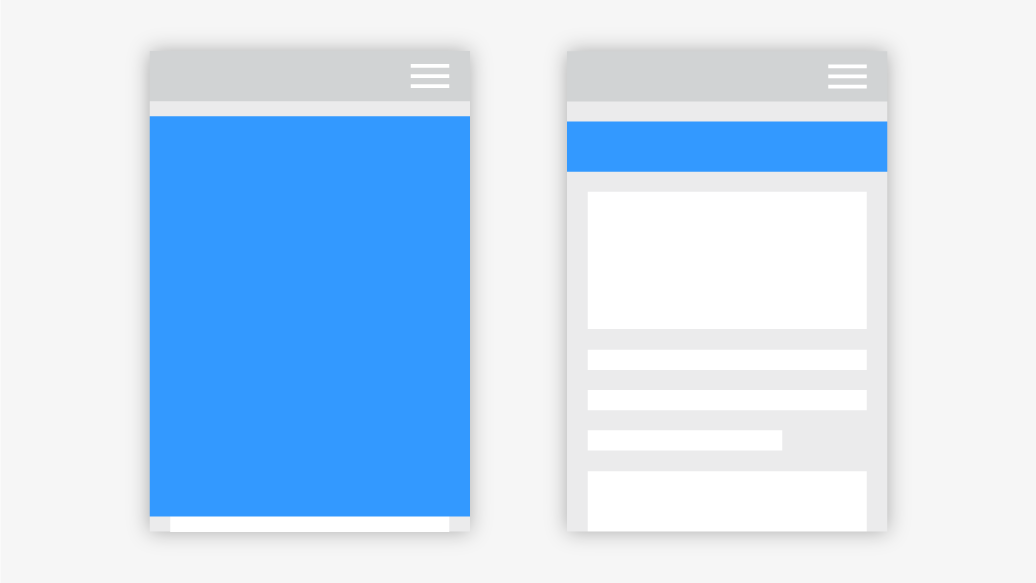 Third Party Served Specs
Accepted 3rd Parties: Sizmek, DoubleClick
Initial banner dimensions: 320x150
OTP portion dimensions: 320x400
Accepted Format: JPG/PNG/GIF/HTML5/CSS2/CSS3/ MP4 & OGG (Video)
Max initial file size: 100kb
OTP file size (subload): 100kb
Max user-initiated animation/video/sound file size: 10mb (max 2 mins video length)
Animation Duration: 7 seconds before collapsing
SSL Requirements: All assets must be SSL compliant - securely served (https://)
Important Information
All concepts/storyboards must be submitted at least 10 working days before the campaign live date.
No looping allowed for animation after 7s and load must take place during the subload of the ad. Any additional animation must be user-initiated.
Click-through URL should be for a page that is optimized for a mobile browser.
Two tags are required so that it can be frequency capped to 1 impression per day per user, one for AM and one for PM.
Format cannot run on galleries, articles or sections pages - only homepages across the Nine Digital network. Is allowed across all cricket.com.au pages except for galleries.
A close button at minimum size 70x40 must be present on the top right hand corner of the OTP.
All images and content are appropriate to the general audience nature of the page.
The ad cannot not alter the Nine Digital brand, or alters the page layout, navigation, design or content.
The ad cannot try to launch in a new browser window (pop up/pop under) or shake the browser window.
Minimise the device load for the user as much as possible - ads causing excessive load will be rejected.
All creatives are subject to Nine Digital approval we reserve the right to request changes for brand equity/user experience reasons.
Format Availability
| | | | |
| --- | --- | --- | --- |
| Spec | Low | Medium | High |
| Resolution / Aspect Ratio | 640x360 (16:9), 640x480 (4:3) | 1024x576 (19:6), 786x576 (4:3) | 1280x720, 1920x1080 (16:9) |
| Bitrate | 500-700 kbps | 700-1500 kbps | 2500-3500 kbps |
Timelines & Delivery
All 3rd party creative should be delivered to Nine Digital via 3rd party ad serving tags.
All material must be delivered at least five (5) working days prior to campaign launch to ensure technical compatibility and internal concept approval.
If creative is late an estimated % of impressions equivalent to the forecasted daily inventory level will be cancelled from the total impressions booked.
Reach out to the third party vendors listed above for full technical documentation, build guides etc.
Resources