Bonzai TrueSkin V2
Back to Ad Specifications
The TrueSkin is a responsive desktop full skin unit comprising of a header, left and right skin plus a footer. On pages with a wide screen real estate the side skins will display. For smaller screen sizes the header will adapt to the available page width without the skins. The header messaging can be anchored to the left and right gutters with a large hero graphic centred.
TrueSkin V2 is an extension of the TrueSkin product with a set of images on the Header. On clicking the header images, the side skin will change respectively, giving a wider canvas to propagate the required message.
Reach out to the Bonzai team for full build guides and further assistance - support@bonzai.co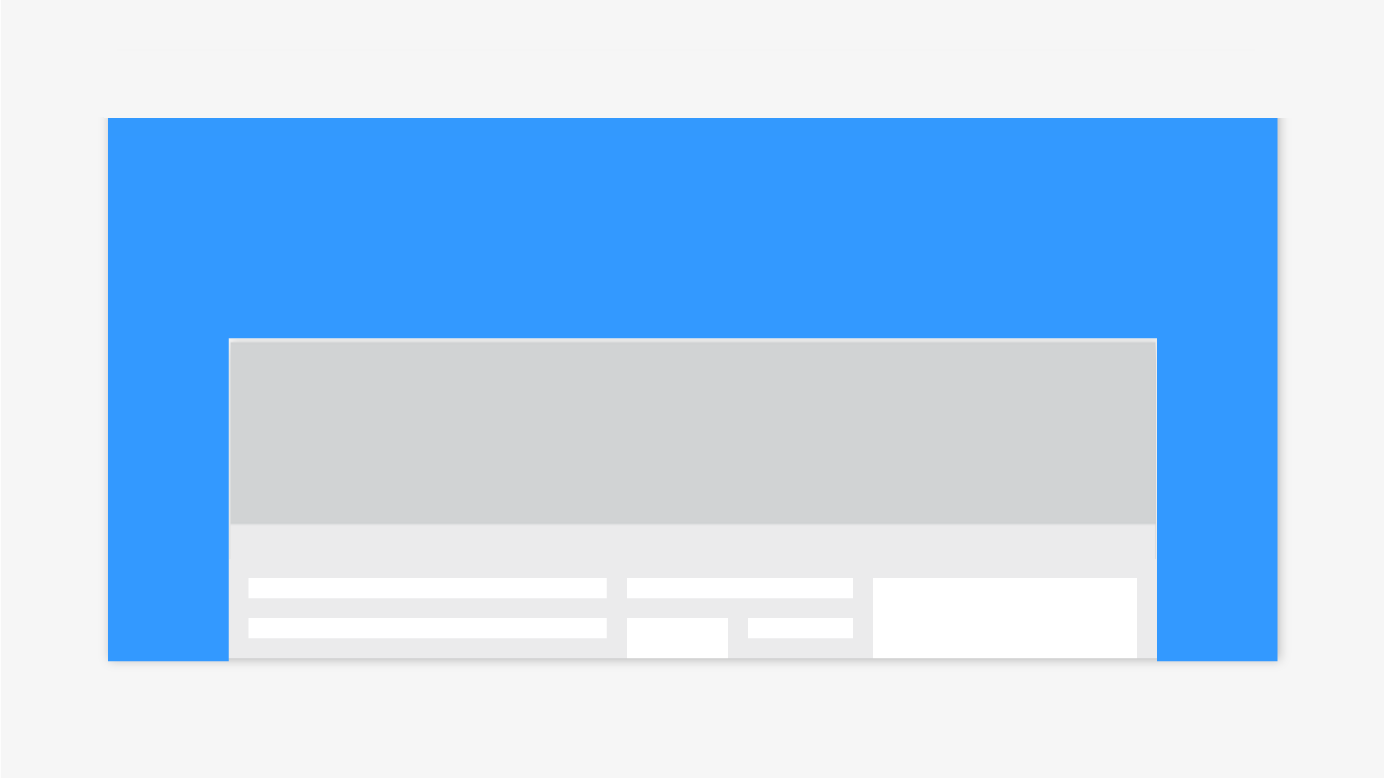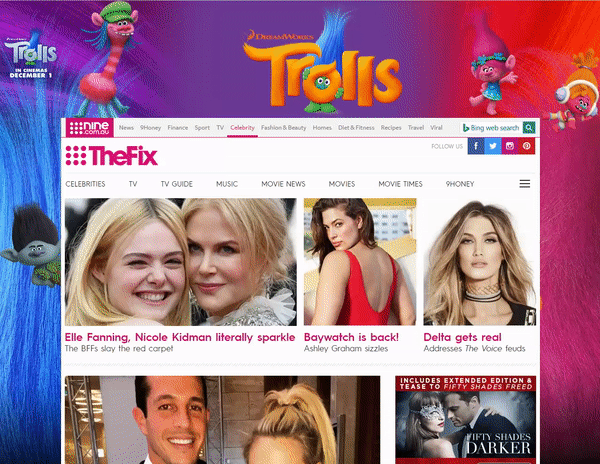 Third Party Served Specs
Accepted 3rd Parties: Bonzai only
Header dimensions (WxH): 1000px X 250px
Footer dimensions (WxH): 1000px X 100px
Left & Right Side Skins (WxH): 450px X 1000px (Safe area is 130px X 700px from both edges)
Accepted Format: Layered PSD / HTML5
Allowed Image Formats: JPG, GIF, PNG
Max initial file size: 80kb (Image, HTML5, JS, CSS, Sprite sheets) + 70kb (Ad Verification Scripts) + 100kb (Cached/Approved Shared Libraries located here)
Max subload: 2mb
Max user-initiated animation/video/sound file size: 10mb
Embedded Youtube player must not feature the Youtube logo at any stage
Animation Duration (header only): 30 seconds max, 15s recommended
No looping animation on side skins without user interaction
SSL Requirements: All assets must be SSL compliant - securely served (https://)
Format Availability
| | | |
| --- | --- | --- |
| Areas | Approved to run | Notes |
| Nine O&O homepages | Yes | |
| Nine O&O articles | Yes | |
| Nine O&O galleries | No | |
| 9Now Extras | No | |
| MSN homepages | No | |
| cricket.com.au | No | |
| bigbash.com.au | No | |
Important Information
All concepts/storyboards must be submitted at least 10 working days before the campaign live date.
Centre of Header must be solid colour or gradient that can stretch.
Static or subtle animation only.

No looping allowed for animation after 30s and load must take place during the subload of the ad. No additional animation allowed.

When ad is trafficked, it minimises the regular Masthead ad container.

Left and right of the header should match the left and right skins visually.

Header will scale in the centre section, so the centre background should be a solid colour or vertical gradient as this will stretch.

Left, centre and right hero images can float over the background - just supply via PSD to Bonzai.

Ad is flexible based on the width of the website - if the site width increases, the creative adjusts.

The left and right header background graphics should fade into the centre colour to allow for scaling.

The left and right feature images in the header anchor to the left and right while the central hero graphic stays centred.

All images and content are appropriate to the general audience nature of the page.
The ad cannot not alter the Nine Digital brand, or alters the page layout, navigation, design or content.
The ad cannot try to launch in a new browser window (pop up/pop under) or shake the browser window.
Minimise the CPU load for the user as much as possible - ads causing excessive load will be rejected.
All creatives are subject to Nine Digital approval we reserve the right to request changes for brand equity/user experience reasons.
Acceptance Policy
Nine Digital may at its absolute discretion refuse to publish any advertisement on the Nine Digital network.
Nine Digital reserves the right to reject / remove any rich media ad that does not meet its creative specifications, contravenes internal guidelines or adversely affects network website performance, other ad placements or user experience.
Nine Digital reserves the right to remove or request the removal / revision of any creative that is deemed unsuitable or in conflict with our content, audience, commercial objectives or IP, including (but not limited to) requesting the removal of any competitor branding from advertisements.
Timelines & Delivery
All 3rd party creative should be delivered to Nine Digital via 3rd party ad serving tags.
All material must be delivered at least five (5) working days prior to campaign launch to ensure technical compatibility and internal concept approval.
If creative is late an estimated % of impressions equivalent to the forecasted daily inventory level will be cancelled from the total impressions booked.
Reach out to the third party vendors listed above for full technical documentation, build guides etc.
Resources
Bonzai support: support@bonzai.co